Kondape





Messages

: 1


Joined/Date d'inscription

: 2012-04-23


Subject: High jumps Mon Apr 23, 2012 11:21 pm

---

Hi everyone. How to perform high jumps, guys?

I can jump at height 10 this way - crouch, jump, shoot and crouch multiple times in the end of flight.

But this doesn't work for 11th height. Is there any trick?
|HP|
Admin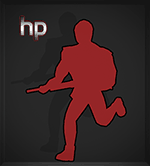 Messages

: 226


Joined/Date d'inscription

: 2010-06-01

Gema stats
farthest jump: MAX

Subject: Re: High jumps Tue Apr 24, 2012 9:12 am

---

Cant explain better then this... catch the flow of crouch and jump.

11 you can do without that


PaulMuadDibKA




Messages

: 139


Joined/Date d'inscription

: 2011-11-15


Subject: Re: High jumps Wed May 02, 2012 9:47 am

---
sn1p3r_sh0t




Messages

: 67


Joined/Date d'inscription

: 2010-06-12

Gema stats
farthest jump: 40+

Subject: Re: High jumps Fri Jun 08, 2012 1:22 am

---

Haha catch tha flow mah niggah
|HP|
Admin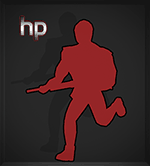 Messages

: 226


Joined/Date d'inscription

: 2010-06-01

Gema stats
farthest jump: MAX

Subject: Re: High jumps Fri Jun 08, 2012 6:00 am

---

yeah