D3M0NW0LF




Messages

: 31


Joined/Date d'inscription

: 2013-08-11


Age

: 24

Gema stats
farthest jump: 14 up, 30 across

Subject: HEY, listen! Mon Mar 03, 2014 4:23 am

---

...I'm just gonna ramble a bit.

Basically, I'm done with the AC community for good, and I've sorta fallen out of love with the game due to it. BUT, I'll still hang around and play gemas (and maybe make more of them now that I have nothing to do with my free time...

).

Code:

ramble ramble ramble ramble ramble ramble ramble ramble ramble ramble ramble ramble ramble ramble ramble ramble ramble ramble ramble ramble ramble ramble ramble ramble ramble ramble ramble ramble ramble ramble ramble ramble ramble ramble ramble ramble ramble ramble ramble ramble ramble ramble ramble ramble ramble ramble ramble ramble ramble ramble ramble ramble ramble ramble ramble ramble ramble ramble ramble ramble ramble ramble ramble ramble ramble ramble ramble ramble ramble ramble ramble ramble ramble ramble ramble ramble ramble ramble ramble ramble ramble ramble ramble ramble ramble ramble ramble ramble ramble ramble ramble ramble ramble ramble ramble ramble ramble ramble ramble ramble ramble ramble ramble ramble ramble ramble ramble ramble ramble ramble ramble ramble ramble ramble ramble ramble ramble ramble ramble ramble ramble ramble ramble ramble ramble ramble ramble ramble ramble ramble ramble ramble ramble ramble ramble ramble ramble ramble ramble ramble ramble ramble ramble ramble ramble ramble ramble ramble ramble ramble ramble ramble ramble ramble ramble ramble ramble ramble ramble ramble ramble ramble ramble ramble ramble ramble ramble ramble ramble ramble ramble ramble ramble ramble ramble ramble ramble ramble ramble ramble ramble ramble ramble ramble ramble ramble ramble ramble ramble ramble ramble ramble ramble ramble ramble ramble ramble ramble ramble ramble ramble ramble ramble ramble ramble ramble ramble ramble ramble ramble ramble ramble ramble ramble ramble ramble ramble ramble ramble ramble ramble ramble ramble ramble ramble ramble ramble ramble ramble ramble ramble ramble ramble ramble ramble ramble ramble ramble ramble ramble ramble ramble ramble ramble ramble ramble ramble ramble ramble ramble ramble ramble ramble ramble ramble ramble ramble ramble ramble ramble ramble ramble ramble ramble ramble ramble ramble ramble ramble ramble ramble ramble ramble ramble ramble ramble ramble ramble ramble ramble ramble ramble ramble ramble ramble ramble ramble ramble ramble ramble ramble ramble ramble ramble ramble ramble ramble ramble ramble ramble ramble ramble ramble ramble ramble ramble ramble ramble ramble ramble ramble ramble ramble ramble ramble ramble ramble ramble ramble ramble ramble ramble ramble ramble ramble ramble ramble ramble ramble ramble ramble ramble ramble ramble ramble ramble ramble ramble ramble ramble ramble ramble ramble ramble ramble ramble ramble ramble ramble ramble ramble ramble ramble ramble ramble ramble ramble ramble ramble ramble ramble ramble ramble ramble ramble ramble ramble ramble ramble ramble ramble ramble ramble ramble ramble ramble ramble ramble ramble ramble ramble ramble ramble ramble ramble ramble ramble ramble ramble ramble ramble ramble ramble ramble ramble ramble ramble ramble ramble ramble ramble ramble ramble ramble ramble ramble ramble ramble ramble ramble ramble ramble ramble ramble ramble ramble ramble ramble ramble ramble ramble ramble ramble ramble ramble ramble ramble ramble ramble ramble ramble ramble ramble ramble ramble ramble ramble ramble ramble ramble ramble ramble ramble ramble ramble ramble ramble ramble ramble ramble ramble ramble ramble ramble ramble ramble ramble ramble ramble ramble ramble ramble ramble ramble ramble ramble ramble ramble ramble ramble ramble ramble ramble ramble ramble ramble ramble ramble ramble ramble ramble ramble ramble ramble ramble ramble ramble ramble ramble ramble ramble ramble ramble ramble ramble ramble ramble ramble ramble ramble ramble ramble ramble ramble ramble ramble ramble ramble ramble ramble ramble ramble ramble ramble ramble ramble ramble ramble ramble ramble ramble ramble ramble ramble ramble ramble ramble ramble ramble ramble ramble ramble ramble ramble ramble ramble ramble ramble ramble ramble ramble ramble ramble ramble ramble ramble ramble ramble ramble ramble ramble ramble ramble ramble ramble ramble ramble ramble ramble ramble ramble ramble ramble ramble ramble ramble ramble ramble ramble ramble ramble ramble ramble ramble ramble ramble ramble ramble ramble ramble ramble ramble ramble ramble ramble ramble ramble ramble ramble ramble ramble ramble ramble ramble ramble ramble ramble ramble ramble ramble ramble ramble ramble ramble ramble ramble ramble ramble ramble
|HP|
Admin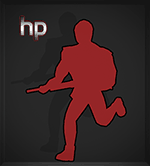 Messages

: 226


Joined/Date d'inscription

: 2010-06-01

Gema stats
farthest jump: MAX

Subject: Re: HEY, listen! Mon Mar 03, 2014 9:05 am

---

arent we all....arent we all
Guest
Guest




Subject: Re: HEY, listen! Mon Mar 03, 2014 12:18 pm

---



Last edited by BOKABORE!!!!!!!!!!!!!!!!! on Wed Dec 30, 2015 7:21 pm; edited 1 time in total
yallaaah





Messages

: 9


Joined/Date d'inscription

: 2014-02-13

Gema stats
farthest jump:

Subject: Re: HEY, listen! Mon Mar 03, 2014 1:05 pm

---

gemas keep this game alive, so its probably not the worst choice. your logic still makes no sense though.

RealViking wrote:

the AC "Elite" "community"

who cares about them anyway.. moving pixels faster than others doesnt make dem cunts better human beings.  

 
Sponsored content

Subject: Re: HEY, listen!

---